Project Description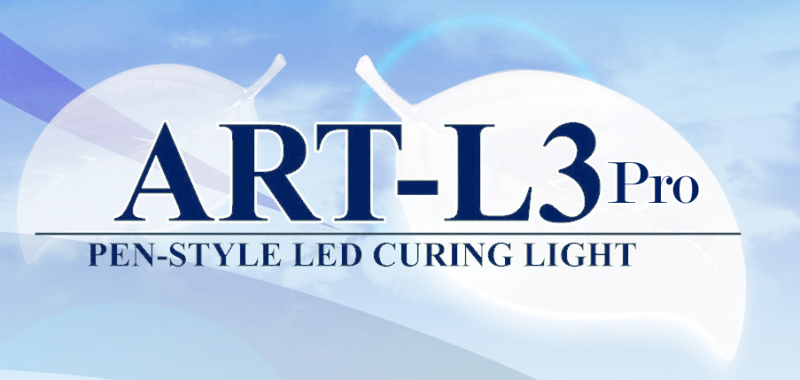 Details:
The ART-L3 PRO is a cordless, pen-shaped LED curing light. Unlike the original ART-L3, the ART-L3 PRO uses a glass fiber optic light guide and a red eye shield for minimal eye protection at the end of the tip (users are still strongly advised to use goggles to protect their eyes). Three modes of operation are available: Fast, Ramp, and Pulse.
The ART-L3 PRO may be used as a corded curing light by plugging the AC adapter directly into the bottom of the handle.
This item has been discontinued in North and South America.
Included Parts:
L3 Pro pen-shaped curing light handle
LD1002-061: Power adapter
LD1009-171: L3 light guide
LD5003-001: Red cap eye shield
Specifications:
Battery: Lithium
Battery charging time: 2 hours
Light intensity: >1,000 mW/cm2
Cure (when fully charged: 180 ten-second cures
Cure time: 3mm/10 seconds
Optical wavelength 460~470nm
Flux intensity: 1000mW/cm2
LED power consumption: 3 watt
Operating Temperature: 0ºC~60ºC
Operating Relative Humidity: 10%~90% (non-condensing)
Storage Temperature: 0ºC~60ºC
Storage Relative Humidity: 10%~90%(non-condensing)
Atmospheric pressure: 860~1060hPa